Story Arc Trello Board
To manage the Bloom Virtual Village's multiple plot threads , Carl create this Trello board, allowing the team to easy make changes to the chronology of events during production.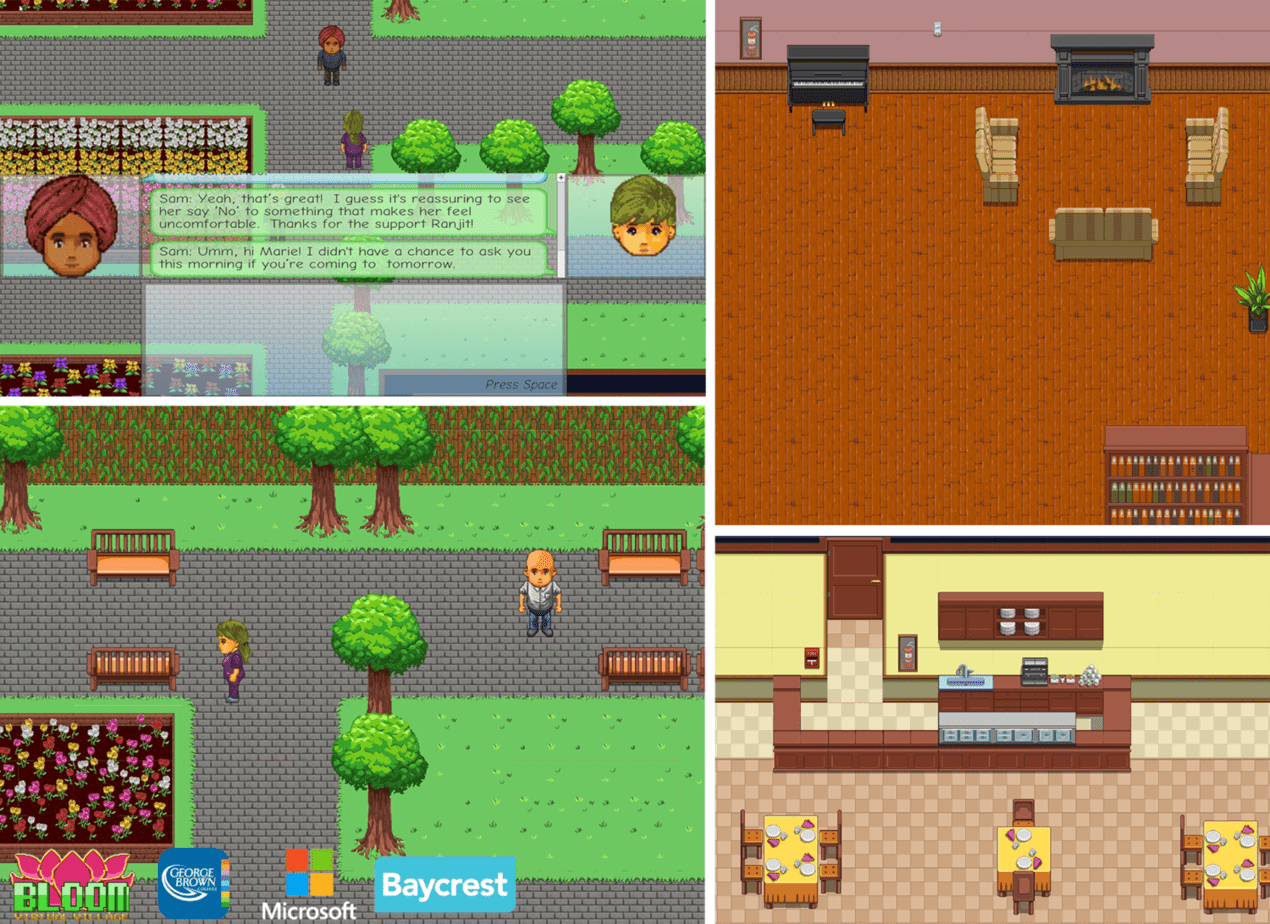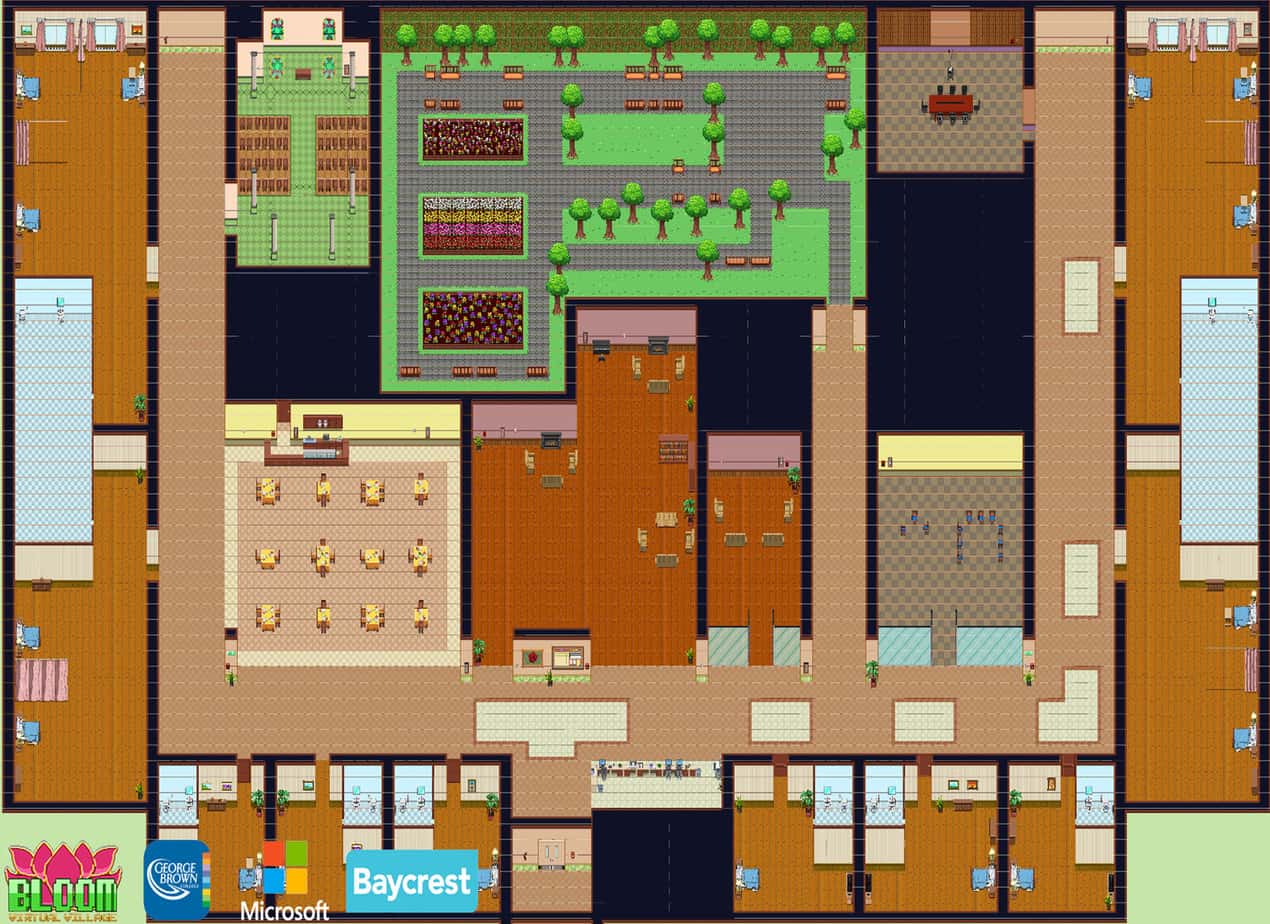 World Map
Bloom Virtual Village allows player to explore and interact with residents in a Long Term Care facility. The game's facility was designed based on the input of industry professionals.
Since March of 2018 Carl has been a lead designer on Bloom Virtual Village. Launched with the support of Ontario's Career Ready Fund, Bloom Virtual Village is an educational game for Health Science students developed as a collaboration between George Brown College, Baycrest Health Services and Microsoft. Bloom Virtual Village's development was a cooperative effort between George Brown's Health Sciences and Design programs, employing over 25 students and faculty from both departments.
In Bloom Virtual Village players simulate a two week placement in a long-term care facility and are introduced to many of the challenges they are sure to encounter in elder- care, including responsive behavior, palliative care and LGBTQ+ issues. It is a 2D top RPG style game similar to games like Stardew Valley, with an emphasis on narrative and educational value. The game features a branching narrative system, allowing players to make mistakes, and providing timely feedback to help them learn from their decisions.
Role and Responsibilities
In the early stages of production Carl's primary role was as a game designer -along with fellow designer Julian Disterheft, Carl designed the game's unique structure and core mechanics.
Having a background in both game design and creative writing meant he would later go on to manage the game's narrative content, adapting scenarios written by Health Sciences students to fit the game's branching structure while organizing the chronology of the game's story.
Another important part of Carl's job was to serve as a go-between for the Health Sciences and Design teams, ensuring effective communication between the two. As the project entered the development stage, Carl served as an ambassador and representative for the project, speaking on its behalf at various conferences and events.
Project Release
Bloom Virtual Village is slated for inclusion in George Brown's 2019-2020 Health Sciences curriculum.